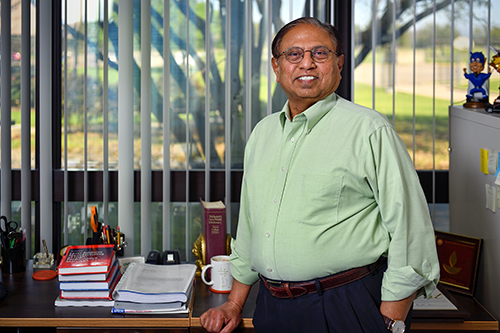 Narendra B. Dahotre, Ph.D.
Founding Leader and Associate Vice President
Regents Professor
Fellow of the Society of Manufacturing Engineers
SME Lifetime Eli Whitney Productivity Award, 2018 Recipient
Narendra.Dahotre@unt.edu
940-369-7678
Discovery Park, Room C136E
Dahotre joined UNT in 2010, in fall 2016, he earned the Faculty Leadership Award, and in 2017 he received UNT's Innovator Award. Prior to joining UNT, Dahotre had a joint faculty appointment with Oak Ridge National Laboratory and Department of Materials Science and Engineering at the University of Tennessee-Knoxville and was director, deputy director and a senior faculty member of the Center of Excellence for Laser Applications at the University of Tennessee, Space Institute-Tullahoma.
Dahotre earned his Ph.D. in materials science and engineering and master's degree in metallurgical engineering from Michigan State University and his bachelor's degree in metallurgical engineering from the University of Poona in India.
---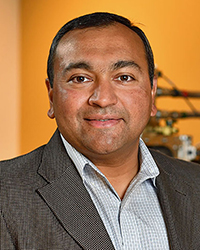 Rajarshi Banerjee, Ph.D.
Research Initiatives Coordinator
Professor, Materials Science and Engineering
Rajarshi.Banerjee@unt.edu
940-565-3260
Discovery Park Building, Room C136D
---
---