Powder Handling and Analysis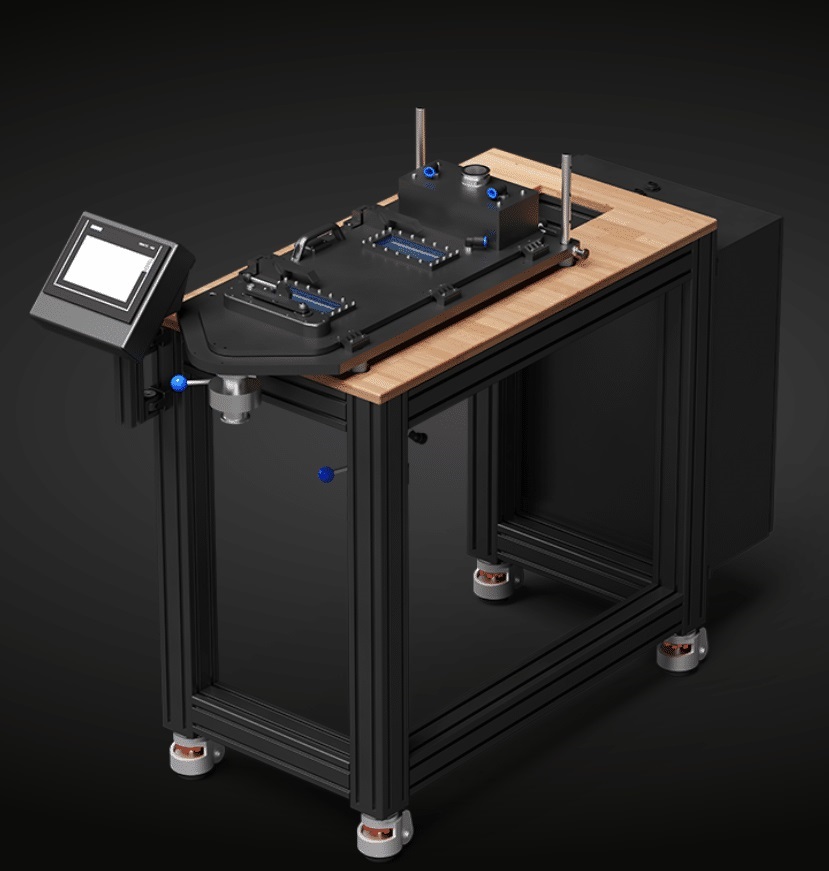 Aconity Sieve: The Ultrasonic generator with variable amplitude enables high throughput rates at low noise generation. Can be used in regular or inert atmosphere (for reactive metal powders). A manual sieve with different mesh sizes is also available.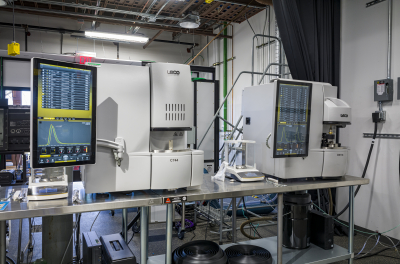 LECO Elemental Analyzer: ON736 and C744 chemical analyzers can measure the amount of oxygen, nitrogen, and carbon in both the powders and the fabricated parts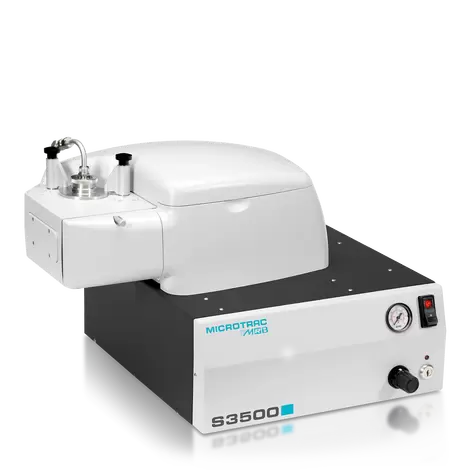 Microtrac S3500: Laser Diffraction analyzer for measuring the particle size and distribution. The S3500 measures particle size from 0.02 to 2800 microns.
---
Post Processing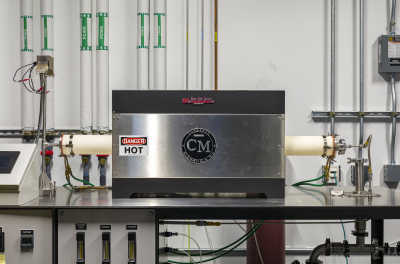 Sintering Furnace: CM Rapid Temp 1600 sintering furnace incorporates a graded insulation package using high purity alumina fiber. Due to the low thermal conductivity and light weight of the insulation, extraordinary fast thermal cycling is possible. Furnace can go up to 1600C and heat treatments can be done in maximum vacuum up to 10-4 torr or in gaseous atmospheres.
Hot Isostatic Press: AIP6-30H HIP comes with a working pressure of 30000 PSI (207 MPa) and can hold samples up to 6" in diameter and 19" in length. The HIP also comes with options of two furnaces, a 1400C Molybdenum furnace and a 2000C Carbon furnace. Heating and cooling rates can also be controlled.
---
Mechanical Characterization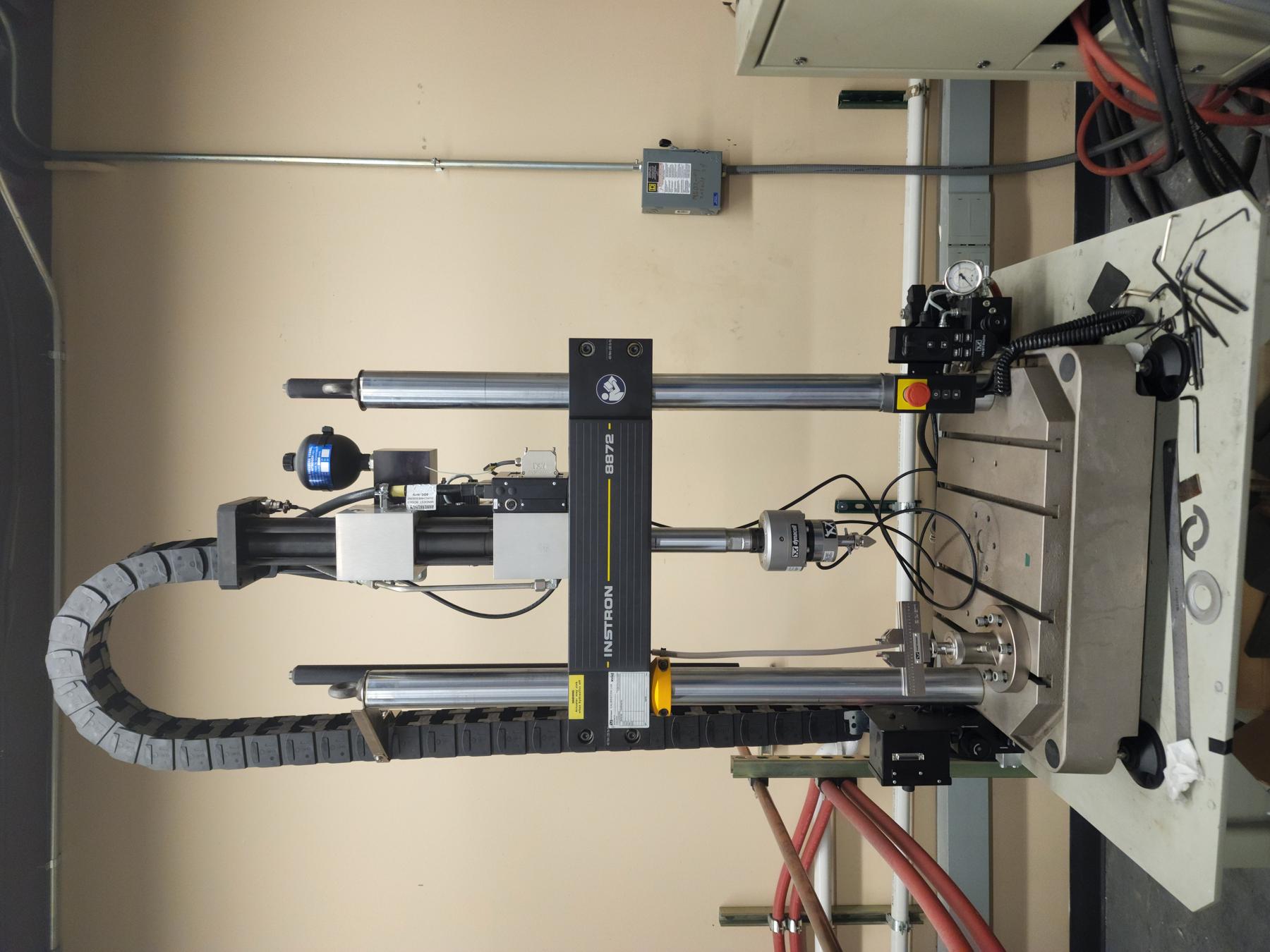 Instron 8872: Ideal for fatigue and quasi-static testing, the 8872 features a precision aligned twin-column frame with crosshead mounted actuator and T-slot table, for easy mounting of test pieces. Table-top dynamic test frame for versatile, high frequency, linear testing up to 25kN (5620 lbf)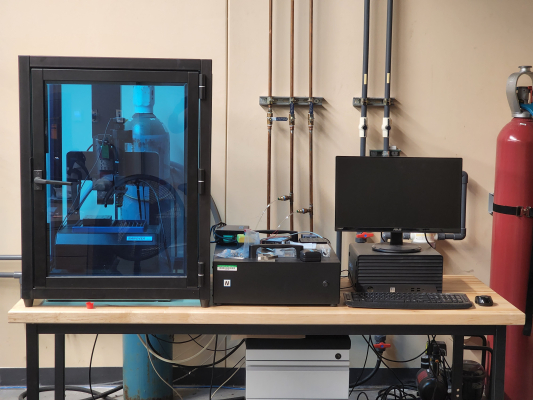 Nanovea CB500 MicroIndenter: A compacted instrumented micro-indentation machine. Comes with a micro-force and micro-scratch modules. Can also be used to perform experiments up to 450C. Accessories include Vickers, Berkovich, Rockwell C, and Flattop indenters.
KLA iMicro Nanoindenter: The iMicro nanoindenter features the InForce actuator for performing nanoindentation and universal nanomechanical tests, and can optionally add the InForce 50 actuator to test softer materials. The iMicro is a compact platform with the high-speed InQuest controller and vibration isolation gantry built into the enclosure. An extensive range of materials and devices can be tested.
Kammrath-Weiss, 5KN tensile module attached with MZ.ZDi tension/compression gripper: EBSD compatible deformation device for the scanning electron microscope that fits on the specimen stage. Can be used for specimens from 30mm to 60mm length, up to 10mm wide and 4mm high. Offers large travel range of 40mm and allows force-displacement diagrams. Also comes with a heated platform.
---
In-Situ Characterization
Renishaw Virsa Raman Spectroscopy: Custom designed for in-situ monitoring of material processing inside nScrypt chamber. The system has two customized remote Raman probes powdered by 405nm and 785nm excitation lasers connected to the same spectrometer and are configured to work with both lasers at the same time.
In-situ emission spectroscopy system: A custom built chemical composition analysis system for AM processing which uses a high resolution Andor Kymera 328i spectrometer equipped with two ultrafast (2ns) iSTAR SCMOS detectors optimized for UV and UV-VIS high resolution data acquistion over spectral ranges applicable for 3d manufacturing of metal and ceramic materials.
---
Others