ITEAM
Institute for Transformative Education in Additive Manufacturing
The Vision: A Systems-Approach to Additive Manufacturing Education
CAAAM's bold education initiatives within ITEAM aim to increase student recruitment and retention. This will be accomplished through ITEAM's primary objective, to develop and deliver a sustainable and interdisciplinary program in additive manufacturing education. This bold innovation will spearhead the growth of the next generation of additive operators, engineers, and researchers, through a combination of direct training and focused research avenues. The increase in research, academic excellence, and outreach opportunities will all support UNT's pursuit of National Research University Status. ITEAM seeks to accomplish the goals of training the future additive workforce, supporting research excellence, and transforming educational initiatives through 3 main branches:
Outreach Initiatives
Classroom, Labs, & Thesis Projects
Internships, Work-study Opportunities
Industrial Affiliates & Partnerships
STEM Student Recruitment
Three Major Programs
Certificate-level programs for active workforce and technical college students
Continuing education programs for professionals
Higher education programs in undergraduate and graduate disciplines
Five Critical Areas
Additive Manufacturing
Materials Science and Engineering
Machine Learning and Diagnostics
Cybersecurity
Supply Chain and Logistics
A Message from the Associate Vice President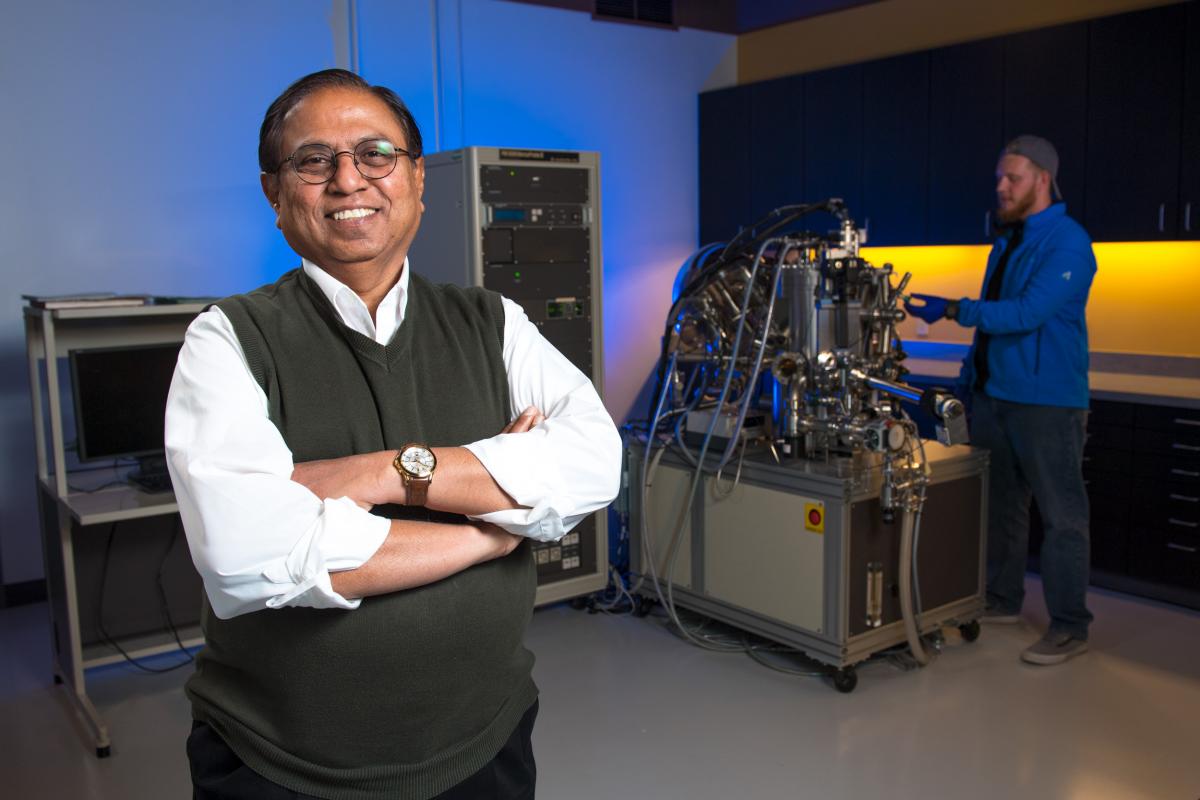 CAAAM was established 2019 through funding from the Texas State legislature. Since its inception, the center has grown tremendously, sprawling over nearly 8,000 sqft of floor space alongside several state-of-the-art additive manufacturing (AM) equipment, AM auxiliary instruments; making it the nation's premier research, development, education, & training facility.
CAAAM especially is committed to interdisciplinary education and training through ITEAM, for career progression in the advanced manufacturing arena.
The 2023 Summer Outreach Program in Additive Manufacturing provides a platform for you to seamlessly connect AM and familiarize yourself with the role and impact of multivalent skillsets such as data and decision sciences, artificial intelligence, cybersecurity, complex logistics and supply chain, and materials science and engineering. The rich integrated in-class and in-lab experience you will get from this program is likely to provide you an opportunity to choose one or more career opportunities and continue to grow the field with you!
I welcome you to the 2023 CAAAM-ITEAM Summer Outreach Program and wish you an enjoyable experience with the next generation of manufacturing science and technology.
- Dr. Narenda Dahotre, Associate Vice President
The Deadline for our 2023 Summer Program is: June 1st, 2023
Apply here: This year's program is at capacity
Partners